some images from my aunt and uncle's Labor Day Weekend Clambake.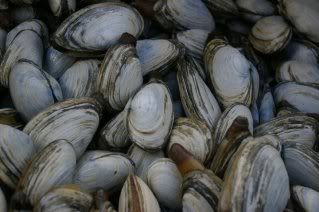 they're pretty much experts at this by now since they've been baking clams since Regan was president and my dad wore short shorts.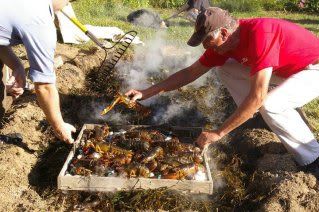 clambakes are exciting because FIRE!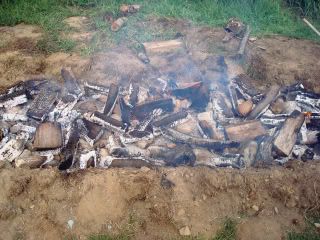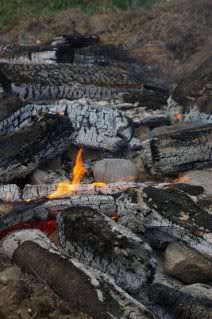 and TEAMWORK!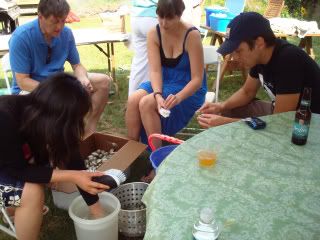 (I had a better picture of Team Clam on scrubbing duty but you could see my buttcrack and I'm just not sure we're *there* yet)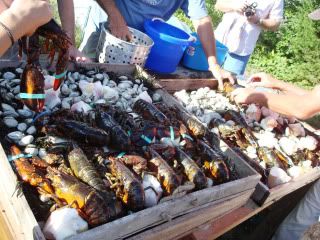 and all of the sudden everyone has to pitch in and help!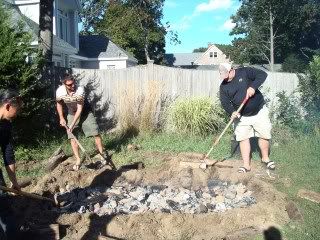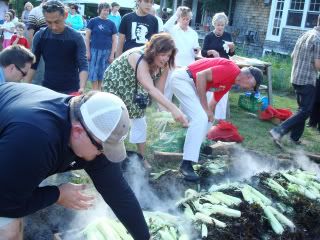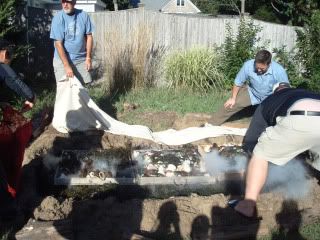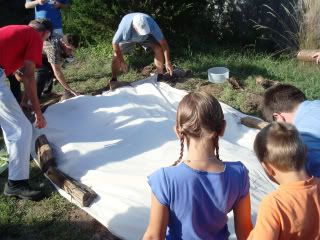 and it's quite the show. Everyone gathers round and either assists, takes photos of the action, or simply stands back and admires. It's like a rock concert that you can
eat
.
...and there's DRAWN BUTTER!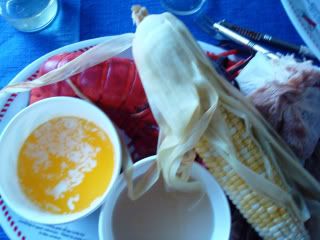 I've said it before, I'll say it again, any food that acts as a vessel for golden, melted butter is alright by me.
It was a delicious way to close out the summer.
I look mega awkward here because I'm leaning forward to showcase my plate. I don't actually have a one foot torso and legs that stick out to the right side only. I'm actually of adequate proportions, thanks for your concern.
I'd also like to give a photo credit to my sister in law, Renee, because she's the family historian and I poached a bunch of her photos for this post. Because they were much, much better than mine.