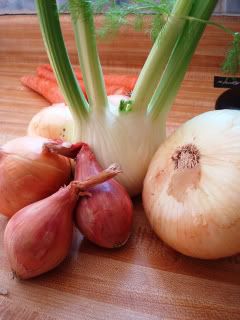 Friday night I went out with some girlfriends to celebrate me making Major Changes and Exciting Life Decisions. I anticipated a few glasses of wine, some food and fairly early night in bed; maybe midnight at the latest. Heck, I even planned on getting up early Saturday to exercise. Somehow we ended up dancing like a maniacs to gangsta rap, showing off some poorly choreographed dance routines and doing enough deep knee bends to sufficiently hurt myself. My joints are still recovering. My tootsie doesn't roll like it used to. Even though I think it does. Getting old is tough. Saturday night our friends hosted an Octoberfest-ish party, our attendance at which is why I made this recipe. Fall is SO fun.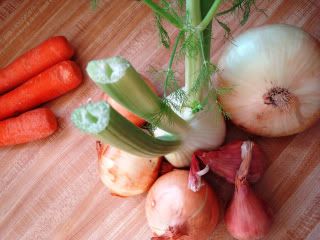 My goal here was to make a *better* version of the traditional party onion dip. Think Lipton Soup Dip goes to finishing school. To do this I deeply caramelized a few types of onion, along with some fennel and shallots and thinly sliced garlic. For the better part of two hours. Is that mental? "All this for dip?" Paul inquired. I knew it would be worth it though. And I was right. He should probably get used to that.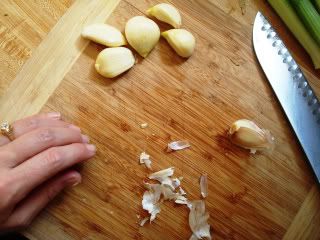 Though the time stamp on this dip seems long, it's largely hands off. Closer to the end of cooking you will want to tend to the onions more, as they start to get a little sticky. But really, this is the kind of thing you can leave slow and low on the stove while you get laundry done and relax around the house.
CARAMELIZED ONION DIP
(a party sized portion; half the portions for less people)
Vidalia onion, thinly sliced
Fennel bulb, cored, thinly sliced
White or purple onion, thinly sliced
1 lg. or 2 sm. shallot(s), thinly sliced
5 large garlic cloves, thinly sliced
Olive oil
Butter
1 tsp. herbes de Provence (or dried basil, sage, fennel seed and marjoram)
Salt and pepper
1 tsp. sugar
Sour cream (one 16 oz. container)
Cape Cod Chips for serving. Carrot sticks if you feel like it.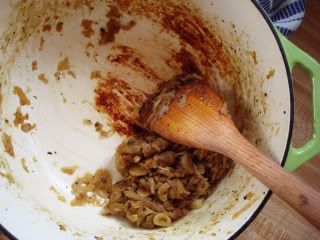 Heat equal parts olive oil and butter in a large skillet or Dutch oven over medium to med/low heat (about 4 tbs. butter and oil combined). Add onions, fennel and shallots and stir well to coat in butter and oil. Reduce heat to med/low. On my stove, I kept it about at a three, but every stove is different. Keep the hear low and cover the mixture letting simmer for about 12-15 minutes, stirring occasionally, until the vegetables have purged their juices. Remove cover, add sugar, salt, pepper and dried herbs. Continue to sauté, with the cover off, for another 15 minutes. The onion mixture will just continue to wilt down, the juices will reduce and the whole pot will slowly take on a more golden color. Add garlic and stir to coat. Continue to cook on low heat, stirring a bit more towards the end of the process until the whole mixture is deeply caramelized. This last part probably was almost 40 minutes. So be prepared to be patient. And be prepared for your whole house to smell deliciously of slow cooked garlic onions for at least a day or two. Personally, I don't mind that so much.
Once the mixture is ready removed from heat and let cool a bit. Combine the onion mixture with the sour cream in a blender or food processor. If you have an immersion blender, you can combine them in a deep bowl (but not a jar like I did it was a messy nightmare). Process or blend until well combined and then generously season with salt and pepper. When I say be generous with the salt and pepper at the end, I mean it. Because the fennel, onion and shallot have been deeply caramelized, they take on an almost sweet flavor. The sour cream (I believe you could also make this with Greek yogurt- worth a try) adds tang and then you just need a good amount of salt and spice to round it out. This dip is so delicious you will want to eat it with a spoon. All this for dip indeed.