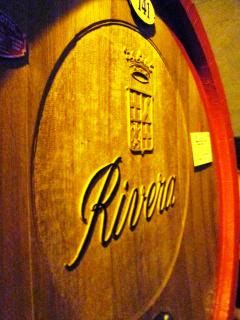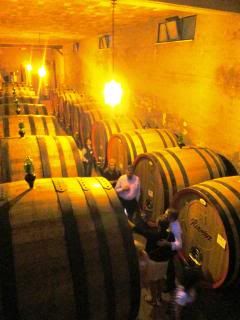 At noon on Sunday we loaded up into the bus, which more than any hotel room, would be our home for the next week. Our driver for the week was a man named Bruno Grasso. I know a few things about Bruno and these are them: he loves wraparound sunglasses, he speaks no English, but still gets all the best jokes and he possesses bus driving skills so powerful, that he may not even be a mortal being. The very last night of our trip I was seated next to him for dinner. As I mentioned his English skills are nil and I speak zero to little Italian. We both speak Spanish rather poorly, so we communicated with entry level Spanish and lot of hand gestures (the number and scope of which on my part most likely increased with each glass of wine I had). But enough about that, here's the one thing I want you to know about Bruno Grasso: homeboy knows how to drive a bus. This may not mean much right now, but it will eventually.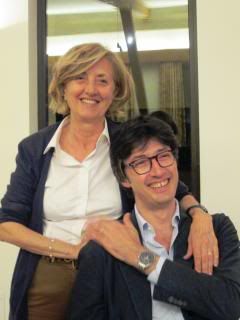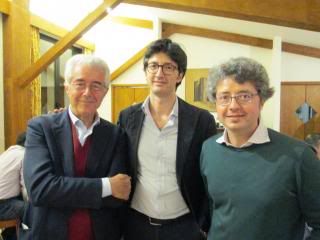 We drove south from Rome towards Naples, hanging a left past Mount Vesuvius to hook diagonally southeast across the lower half of the boot, heading towards the heel. Our destination was the Rivera Winery- our first, and one of my favorite, visits. Rivera is located right in the middle of Puglia, which comprises the heel of the boot and the part of Italy that is nearest to Greece. For years, Puglia has functioned as a bit of an agricultural 'mine' for Italy's biggest exports. Supplying the rest of the country with bulk grapes for low cost wine making, wheat for pasta and olives for oil; most people come through this particular area to catch a ferry to the Greek Isles and only in recent decades has Puglia become a winemaking region that's coming into its own and worth exploring.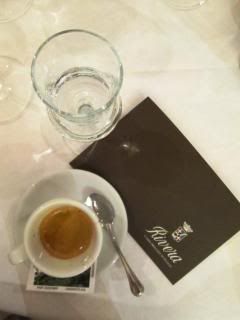 We were lucky enough to be visiting the very first winery that, three generations ago, had the foresight and vision to get out of the bulk production game and see if they could grow some estate-driven, proper wines worth putting their name on. The Rivera Winery is run by the DeCorato family. We were greeted by sons Sebastiano and Marco, and their parents Marilla and Carlo in their stone courtyard. Much like their wines, the members of the Rivera family were all, in their own ways, both elegant and approachable. The men, looking sharp in their perfectly tailored pants and slick suit jackets, welcomed us; first, Carlo in Italian and then Sebastiano in English. At the family run vineyards we visited typically the parents speak little English and the sons or daughters, who handle marketing and exporting, speak perfect English with a terrific Italian accent. It's kind of a clear generational line as far as language goes and I find this rather sweetly symbolic. The elder generation stays rooted in the land and winemaking traditions typical to where they have lived their whole lives; the children are responsible for expanding the wines' place out in the world.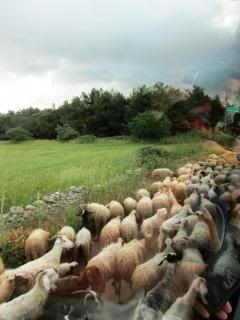 Following our tasting and tour we were treated to a meal that was prepared by Mama Marilla herself, who looked so chic in her crisp white shirt I would have not believed she had been working in the kitchen all day if I hadn't peeked in the window as we walked by and seen her hard at work with my own two eyes.The food served was simple and satisfying and paired beautifully with each of the wines they presented. Before being seated for our full meal we sipped their Sauvignon alongside some crunchy donut-shaped taralli flavored with ground sesame seeds and indulged in a lot of their delicious, bright green olives. These olives are somewhat like Sicilian style olives in that they retain a more verdant green color and meaty texture by being cured in ash rather than brine. They are fresher tasting and more textured than typical brined green olives and I hammered back so many that I was quite confident I would wake up the next morning with my eyes sealed shut.
Once seated, we had a lovely four course meal which started with a barley 'risotto' dotted with thick, salty mussels, followed by (my favorite of the night) orchiette in a smoky tomato sauce. For the main course we had slow braised rolled beef (a bit like braciole) in an onion sauce with wilted local greens. This was followed by a sampling of two local cheeses, one cow's milk, one sheep's, and a dollop of Marilla's 'burnt' orange marmalade. After cheese we were gifted yet another plate, this time with a crumbly piece of almond cake with a drizzle of creamy sauce and a few gigantic red strawberries. This meal, as with every meal for the rest of the week, ended with espresso and grappa. In case you were not aware, Grappa is Italian for "unnecessary shot of grain alcohol following your meal," some nights I indulged and some I didn't.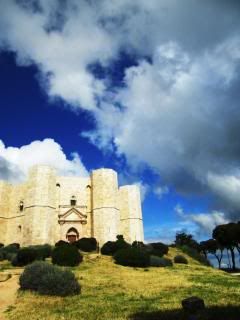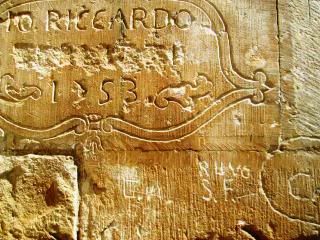 The next morning we spent a few more hours out in the Puglian countryside with Sebastiano, who gave us a tour of the famed
Castel del Monte
, which is not only a very cool 13th century castle, but the emblematic symbol of the Puglian region. It was a stunning sight, well preserved and unique in its architecture and surrounded on all sides by breathtaking views of Puglia. The hilly landscape was bright green, dotted with bursts of bright red poppies and to the east you could see all the way to the shore of the Adriatic. On the way up to the top of the hill we had hit a traffic jam of sheep being herded by a gang of local mutts and a weathered shepherd in a well worn hat, smoking a hand-rolled cigarette.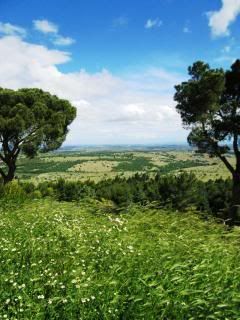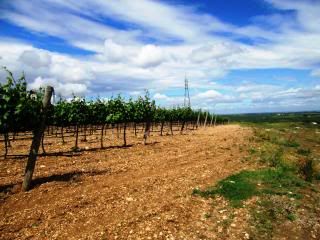 Following our guided tour of the Castel we stopped for a few moments in some of Rivera's vineyards, to admire the tiny baby bunches of Sauvignon and Chardonnay grapes and kick our heels in the gravelly soil that is the very source of their excellent white wines. As we loaded the bus to head out onto the road again, Sebastiano climbed in with a fist full of wild grown arugula snatched out of the vineyard. The pungent smell filled the bus and left me wishing I had a plastic bag to snag some for the road and make a salad for lunch. Southern Italy was beautiful and bucolic. The Rivera family made us feel entirely welcome, fed us well, showed us the sights and then sent us on our way, the peppery scent of fresh picked arugula plucked from a hillside vineyard filling the bus. We could not have asked much more from our first visit than that.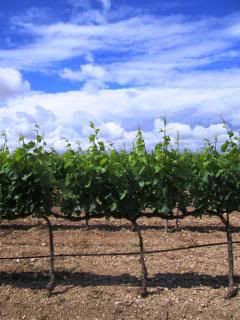 To read more about my wine trip to Italy, see Part I,
here
.