I have been bad at buying groceries lately. I accidentally bought too many eggs.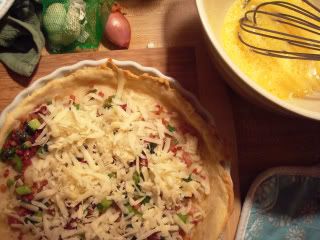 So I made a quiche: scallion, pancetta and cheddar.
Just like I did
here
. But with different fixings.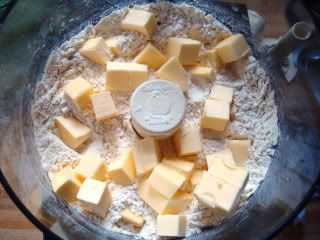 I made my own pie crust for the first time. Which was more or less a success.
But something about the quiche was off. I think it was the cheese, because it was reduced fat cheddar. And call me crazy, but I just don't trust a reduced fat cheese.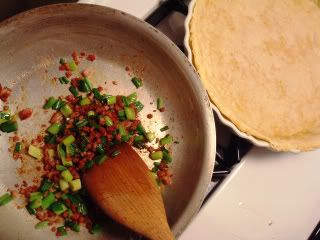 We ate it for dinner but threw the leftovers away. I hate that.