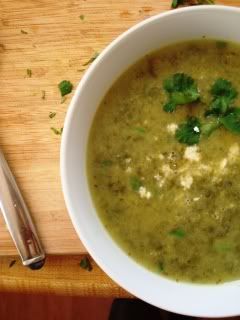 I've been wearing my fair share of elastic waist pants recently. There is a great danger in wearing leggings, tights and/or jeggings (not that I own jeggings). You eat a lot without noticing that your pants are constricting on your body. This is what's good about jeans, they don't move with your waistline expansion. Sure, if you slam back a burrito your skin ends up looking like a relief map of the Andes when you remove your constricting pants, but at least you're not ignoring the constriction all together. And while I'd like to blame my post holiday bloat on leggings-related over eating, I have no one to blame but myself. From November through New Year's, I repeatedly abused my body with sugar cookies, champagne and prime rib. Don't get me wrong, it was a good time. But it's time to get radical.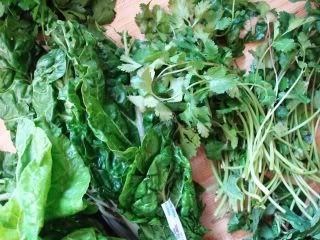 Now you may or may not know that
I used to be fat
(I can't believe that MTV show stole my phrase) and I'm not saying I've undone years of hard work through one indulgent holiday period, but I am feeling the high fat, high sugar, wine-is-a-food-group style eating I have been doing. It's time to get radical. I need to get my body moving and increase my vegetable intake tenfold.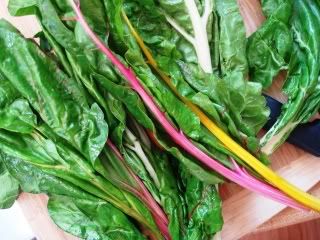 So that is why, even though it is completely cliché to lead off the New Year with a broth based soup chock full of greens, I am sharing this recipe here. It's not going to win me any friends, it's certainly not a contender for the most beautiful food I've ever eaten, but it is super detoxifying-ly healthy. Give it a try if you're into that sort of thing. If you're not into that sort of thing, I'm probably going to make a nice, tasty baked good on the next go 'round, so I'll see you then. Happy New Year. One of my resolutions is to stop being such a neglectful blog mom. So hopefully we'll be seeing lots more of each other in 2012.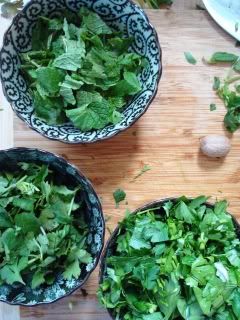 HERB, CHARD and FETA SOUP
(From Bon Appétit)
2 tablespoons olive oil
1 large onion, coarsely chopped
2 garlic cloves, crushed
1 pound Swiss chard leaves (center ribs and stems removed) or spinach, coarsely chopped (about 10 cups)
3 1/2 cups vegetable broth
1 cup coarsely chopped flat-leaf parsley
1/2 cup coarsely chopped fresh cilantro
1/4 cup fresh mint leaves
1 tablespoon dried mint
1 teaspoon freshly grated nutmeg
1 tablespoon fresh lemon juice
Kosher salt and freshly ground black pepper
GARNISHES
5 ounces plain Greek-style yogurt (about 1/2 cup)
1/2 cup mixed chopped herbs (such as parsley, cilantro, and mint), divided
4 ounces feta, crumbled, divided
Kosher salt and freshly ground black pepper
Fresh lemon juice (optional)
Olive oil (optional)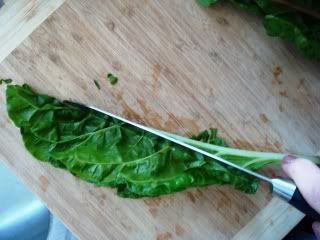 Heat oil in a large saucepan over medium heat. Add onion and garlic and cook, stirring often, until translucent and soft (do not brown), 7–8 minutes. Stir in chard, broth, parsley, cilantro, fresh and dried mint, and nutmeg. Bring to a boil, reduce heat, and simmer, stirring occasionally, until chard is tender, about 10 minutes. Stir in lemon juice and season to taste with salt and pepper. Working in batches, purée soup in a blender until smooth. Return to pan. Alternately, puree soup directly in the pot with an immersion blender. If you don't own one of these by now, I'm not doing my job.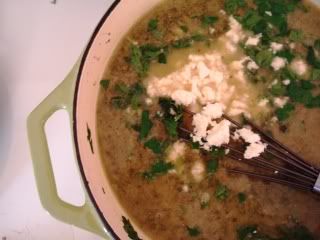 Place 1/3 of yogurt in a medium bowl. Add 1/2 cup warm soup; whisk until smooth. Repeat process twice more, adding a total of 1 cup more soup. Whisk yogurt mixture into soup in saucepan. Stir 1/4 cup herbs and half of feta into soup. Season to taste with salt, pepper, and lemon juice, if desired. Ladle soup into bowls and garnish with remaining 1/4 cup herbs and 2 oz. feta. Drizzle with oil, if desired.