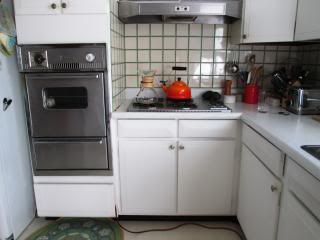 The first kitchen that was home to this blog was a slightly crusty rental in an otherwise splendid old apartment. It was an awkward set up where half the counter was around the corner towards the basement stairs. The stove stood against one wall, an island all its own and there was so little usable counter space that I turned to craigslist to buy a butcher block on wheels so I would have extra room to work with. Because of the age of our burner and mechanical ineptitude of Erica and myself, our heat would often go out and I would prep dinner in a full coat, scarf and hat until our landlord, Beachhouse, would come by and get the burner going again.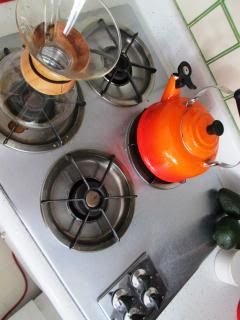 But regardless of its awkward shape and dingy linoleum, I was able to cook many great meals in that kitchen. I threw my sister a
baby shower
, hosted tons of birthdays and I taught myse
lf to cook a number of different things. I also had my first gas stove. A transition from which there is no going back. There's only one way to cook for this girl: and that's with fire.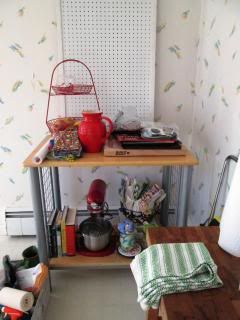 The second incantation of the Porky Dickens Test Kitchen had two walls of windows and east facing light. A boon for the photographs for sure and it was even pretty enough to get us
noticed on a blog
. In this place, I had just a scrap more counter space for prepping and a convenient little shelf for salts, oils and vinegars next to the stove. Oh, and the floors were faux wood, which classed up the joint a bit. In this kitchen I hosted festive
Irish dinner parties
,
backyard barbecues
, a
mother's day brunch
and one night after dinner, I picked a fight with my boyfriend which was such an effective display of female manipulation that the fool asked me to marry him later that night.
This kitchen was the birthplace of such seasonal super stars as
pumpkin whoopee pies
and
cranberry moonshine
and such incredible failures as the butterscotch pudding pie that
wouldn't pud
. The room itself was still a bit dated and the shelves under the sink were held up with empty bottles of wine, but this place is where I hit my stride, as a cook, as a blogger, as a partner and a person. For that I will always love that space.
And now we are in this place.
The
place. The most important room in our new house, the latest and last location for the Dickens Test Kitchen.
My
kitchen in
our
house: the place where innumerable meals will be made and memories will be cemented; where fights will be fought, faults will be forgiven and where (if we're to trust MY family history) pants will probably be peed from laughing so hard.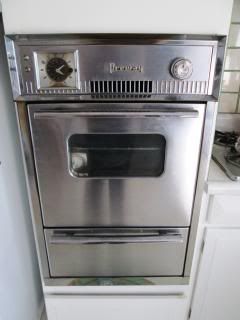 Not only is the kitchen always my chosen favorite space to spend time in, it's the gravitational center of life at home. Everyone knows that no matter what the gathering and no matter how much you tell them to go hang out in the living room, anyone who comes to your house inevitably ends up hovering in the kitchen, whether you want them to or not (for the record, I always want you to, so long as you don't stand too close, I'm all elbows when I'm in the zone). It's the sweet spot with all the best smells, the brightest light and letsbeserious, the closest proximity to the wine. I can't wait to see what we cook up here.