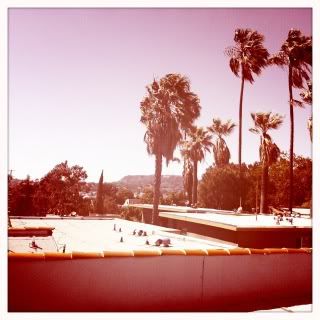 "What did you eat?" This is what I ask people whenever they come back from a voyage. I'm sure it's not surprising since I'm, well, pretty into food. When we were in California last week we did eat. Nothing super fancy at all, just real, good food.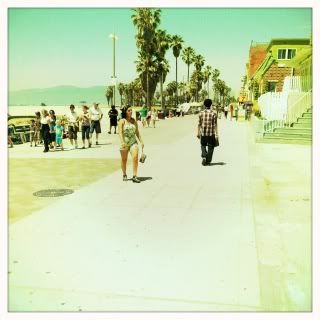 There is an In-N-Out Burger right next to LAX. It is usually our first stop when my sister picks me up from the airport. So much so that we joke no matter what time my flight gets in it's "Burger Thirty." We did eat In-N-Out, of course. But not until Saturday. It was delicious as usual. Although Paul, an In-N-Out first timer did confess privately that he thinks Five Guys might be better. I can't say, because I've never been to Five Guys (which my mother incorrectly calls the Brothers Five Hamburg Place, I should add) but in In-N-Out's defense I did point out that Five Guys is pretty pricey for burgers, whereas In-N-Out is very cheap for a full meal. We have tabled this debate to be completed after I have finally tried Five Guys or at some point at the Beachcomber, while we arm wrestle at the bar.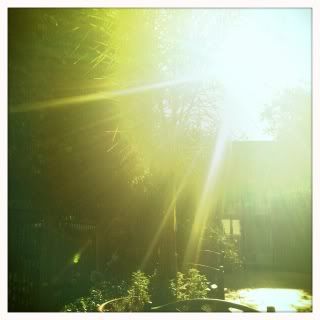 So what we did eat: lunch at the Brick House in Santa Monica, a snack at the hotel restaurant, Eric's, where we stayed. We had free drink tickets there, so we sat down for a drink and a pizza. Turns out the "free" drink tickets were only for "domestic beer" which, shockingly enough, Sierra Nevada- which is bottled in the State of California mind you- does not count as "domestic" I have also found this at Boston bars, where on $2.50 domestic draft night, they still charge full price for Sam Adams. When the brewery is LIT-rally down the street. Obviously, when it comes to drink specials, when they say "domestic" what they mean is "shitty."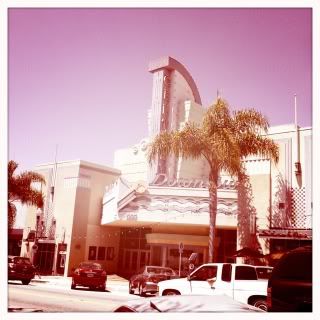 We ate at Good Health in Ventura, which is a delicious health food restaurant. Salads and veggie burgers and hummus all around. Health food in California, truly an authentic experience, right? The salad was totally radical by the way as was the homemade, dense wheat bread that came along side it. Saturday night we grilled steaks along with some onions and mushrooms in my sister's backyard. And then we played baseball using a broken axe handle as a bat and a bucket full of over ripe oranges as the baseballs. They call that Ventura County Softball and regulations state you must wear a bikini and a welding helmet (I just made all of that up, obviously).
Sunday we had dinner at my semi-in-laws, (in that they are my sister's husband's sister and her husband- gosh, we need to come up with a term for that) Nicky and Jeremy's house. We had a great pasta with shredded chicken, kalamata olives, toasted pine nuts and spinach. I will definitely be introducing something like it to my repertoire.
There were other meals of course. Our hotel had a decent continental breakfast, where they actually had real eggs and breakfast meats and even a waffle station as opposed to the usual plastic wrapped pastries and boxes of cereal that usually comprise a continental breakfast. On the one morning we decided to make a frittata at my sister's I was enlisted to bring breakfast meats from said continental spread. I casually grabbed a large foam coffee cup, filled it with sausage links and bacon, snapped the cover on and walked out as though it was the most natural thing to do in the world. "Just grabbing my daily cup o' meat!" So far, I have not been questioned about my meat theft, so I think I'm in the clear.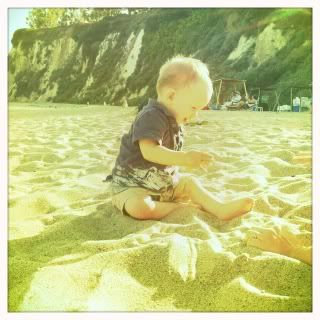 So, all in all it was more of a high quality visit than a culinary tour de force. I did leave inspired by a couple things: 1. steak on the grill (which gets me excited for summer and reminds me that we need propane); 2. grapefruit (I finally ate and enjoyed grapefruit. This is a big step for me I'm a notorious fruit hater); 3. Nicky's pasta (simple and delicious); 4. avocados (this is no stretch for me I already love them. But whenever I get back from the West Coast I love them with a renewed passion) and burgers, I want to make a good homemade burger. Putting that on the list.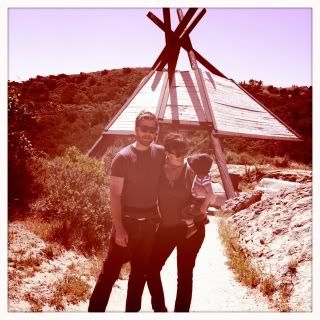 Other than that, I'm obviously using these lists and sun-drenched photographs to trick you into thinking I'm writing an actual post this week. But I know you know better. I will leave you with this: Mother's Day I took my mom to Blue Ginger for a luxe three course dinner. We scraped our plates clean. We also had the most delicious gimlet I've ever sipped and I'm making it my new mission to perfect the recipe and pass it on here. It seems very simple. Here's to hoping I don't do any permanent liver damage while I "taste test" the recipe. I'm headed out for the rest of the week to the Brimfield Fair with my college homies. I'm psyched to see my girls and get my flea market/ gawk at expensive antiques on.