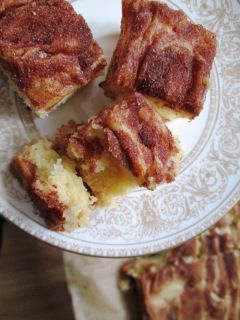 Two weeks ago we traveled down to St. Louis for a wedding. We had two full days to explore the neighborhoods and check the city out. I had it in my head I wanted to enjoy some kind of local baked good or treat. At the Soulard Farmers Market we got mini doughnuts or as we jokingly called them St. Louis Calamari. I saw, at the farmers market and elsewhere, Butter Cake. I wanted to try it but I neglected it instead opting for the donuts. I thought about it even as we flew home- I felt as though the Butter Cake and I had a true missed connection and like every food I covet, I mentally bookmarked it.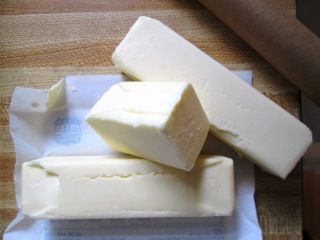 Last week I was reading through my latest cookbook like it was a juicy romance novel. Deb Perelman of
Smitten Kitchen
fame is THE best food blogger out there. I have read everything she's ever written and her recipes are always delicious, straightforward and perfectly written (not to mention beautifully photographed). If not for her doing her thing I would have probably never even realized food blogs existed, let alone could read funny and smart and with perfect technique. Of course her highly anticipated book is wonderful and has about a million things I want to make immediately, if not sooner. And lo and behold I stumbled upon this recipe, in which she marries her famous snickerdoodles (soft and crumbly cinnamon sugar cookies- yuuum) to none other than St. Louis Butter Cake. I went put the book down and went to the store and bought excess butter immediately. My bakery-related regret from the prior weekend would be realized in my very own kitchen, with a crunchy cinnamon sugar twist.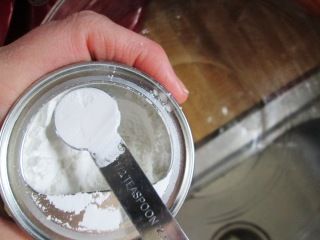 GOOEY CINNAMON SQUARES
Soft Cookie Base
1 stick unsalted butter, at room temperature, plus more for the pan
1 ½ cups all-purpose flour
2 teaspoons baking powder
¼ teaspoon salt
¾ cup sugar
1 large egg
¼ cup milk
Gooey Layer
¼ cup honey
¼ cup milk
1 tablespoon vanilla extract
12 tablespoons ( 1 ½ sticks) butter, at room temperature
1 cup plus 2 tablespoons sugar
¼ teaspoon salt
1 large egg
1 ¼ cups all-purpose flour.
Topping
2 tablespoons sugar
1 ½ teaspoon cinnamon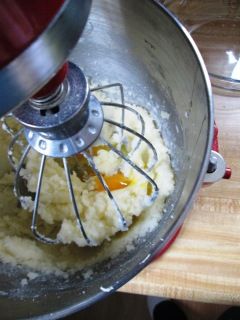 Prepare the cookie base:
Preheat oven to 350. Line a 9x13 cake pan with parchment paper, and butter the paper and the sides of the pan. Set aside. In a medium bowl, whisk together the flour and baking powder. In the bowl of an electric mixer, beat butter, sugar and salt until light and fluffy. Add the egg and milk and beat until combined, scraping the bowl down and then beat for 10 seconds more. Blend in dry ingredients until just combined. Dollop the cookie base over the parchment paper and smooth into one even layer. Deb suggests using an offset spatula or a butter knife here, but I found the paper was too wily and the base too sticky to smooth out with any tool whatsoever. Instead I buttered my hands and used my fingers to manipulate the cookie mix into a nice even layer in the pan.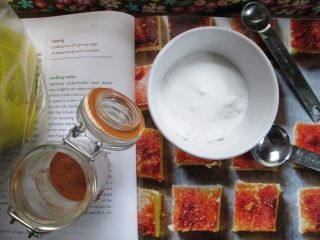 Prepare the gooey layer:
Whisk honey, milk and vanilla together in a small bowl and set aside. In the bowl of an electric mixer cream the butter, sugar and salt until light and fluffy. Beat in egg, scrap down the bowl and mix for another 10 seconds. Add 1/3 of the flour and mix, then ½ of your vanilla-honey-milk mixture and mix. Repeat again, twice more, until all of the flour has been mixed until just combined. Dollop over the cookie base and spread carefully with an offset spatula or a butter knife.
Make the topping:
Combine cinnamon and sugar in a small bowl and sprinkle it all over the top.
Bake for 25-30 minutes until the cookies have bronzed on top. The gooey layer will rise and fall in the oven but still be a bit liquidy under the cinnamon crust when the squares are done. Let cool completely on a rack and then cut into small squares. They cut kind of messy because the bottom is like cake but the top is like undercooked gooey cinnamon sugar cookie dough. Do I have to say anything else about these?