Sweet sizzling sassafras! It's H-O-T out. Like, majorly, sweat through your shirt, wear no covers to bed hot out. Yesterday the thermometer on my dash read 101 degrees as I was driving home from work and I saw this dude walking along a desolate, breeze-free stretch of Route 53 wearing black jean shorts and an Iron Maiden tee. "I feel for you, brother" I thought, since I truly did feel his pain, having no air conditioner in my office OR my house whatsoever. And then…as I drove by him I saw he had a beverage in his hand: Nesquick chocolate milk. Ralph. I will admit it, I judged him. Like what are you trying to barf? A thick dairy product while walking in black clothing on arguably the hottest day in Massachusetts in the past three years? Seriously man, it's called Gatorade, look into it. Milk was a bad choice. This is the kind of weather where not only do I not dare turn the oven on, the only reason I'll enter the kitchen is to grab a handful of ice cubes from the freezer and dump them down my pants. It's hot. It's summer. I wanted it and here it is. I don't like to complain* about the summer weather, because it, and all things summer related are so very fleeting here in Massachusetts. I like to soak it all in, even if it means sitting like a wet rag on my couch with my Cool Breeze7000 pointed directly at my damp face.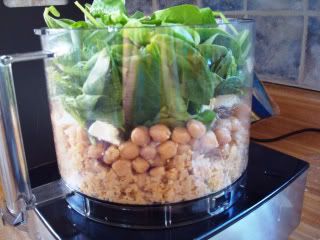 And with last weekend being THE 4th, summer is officially in full swing. I
mentioned last year
how we take our July 4 menu pretty seriously in my family. Last year, my sister busted our humps over what turned out to be an unnecessarily fussy vegetable platter that hardly got eaten. This year, I vowed, would be different. First off, I would be fixing my goods solo, since my sister is, admittedly and joyously, a little preoccupied with her brand new baby boy, Noah; and my mom, being the ace grandmother that she is was out in California last week baby whispering, doing laundry, grilling steaks and just generally doing her part to help the new family settle in. And looking at THIS (I'm dying):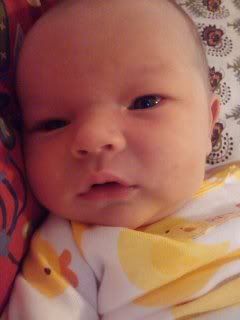 So I, the lone Pithie lady bringing food to Aunt Linda's house on the 4th was left to represent solo. I decided that I would keep it simple and try to turn the oven on as little as possible. I plotted and schemed and came up with some top notch contributions to the usual feast. For lunch we had Uncle Billy's smoked turkey on buttery rolls, topped with pickled red onions and a slather of mayo. Accompanying this was a fresh corn dip with tortilla chips and some sort of hey-that's-pretty-dangerous-because-it-doesn't-taste-like-there's-tequila-in-there-at-all cocktail that involved fresh mint muddled with strawberries and a grapefruit soda, all prepared by Aunt Sally (who else). She also brought cookies of two varieties (peanut butter and chocolate crackle, respectively) and her bedazzled Fourth of July tee shirt, because she's not only a culinary genius but a patriotic one at that.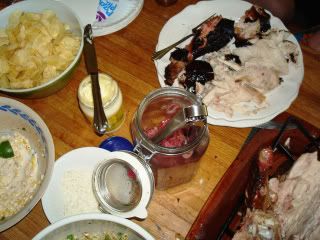 So what did I bring? Well I found a few recipes that jumped out at me in the week preceding the holiday. I was asked to contribute an appetizer and dessert, and I also volunteered an additional specialty cocktail because well…do I really need to explain why we needed more drinks? The cocktail in question was the Pimms Cup, because they are just refreshing as all hell and they go down smoother than an Al Green record. As for the chow I toted over, I was able to prep all my food stuffs on Friday after work, which meant Saturday I could drink at the beach all day and even with two stops on the way down, I was at the beach by noon on Sunday. And that's MY kind of holiday weekend.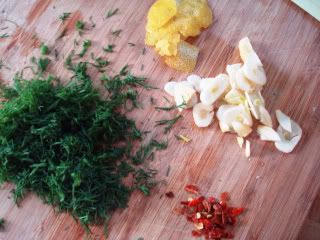 QUICK PICKLED CHERRY TOMATOES
(from Bon Appétit)
12 oz. cherry tomatoes
¾ cup apple cider vinegar
¾ cup water
4 tsp. salt
2 tsp. sugar
1 3 x ½ inch strip of lemon peel (yellow part only, no white pith)
14/ cup freshly chopped dill
2 cloves garlic, thinly sliced
¼ tsp. crushed red pepper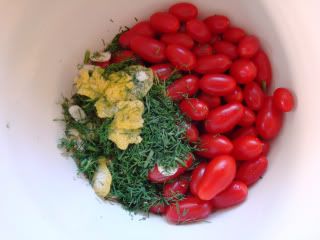 Pour vinegar, water, salt, sugar and lemon peel in a small sauce pan. Bring to a boil to dissolve sugar and salt, this happens quickly, in a matter of about two minutes so stay close by. Remove pan from heat and let cool to room temperature for about 20 minutes. Meanwhile, using a wooden skewer pierce each tomato twice and place into a bowl. Slice your garlic, chop the dill and measure out your crushed red pepper. Place all ingredients into the bowl with the tomatoes and pour your cooled liquid in. Let sit at room temperature, uncovered for 2 to 8 hours. I let mine sit for about 4 hours and then I poured everything into a jar and refrigerated. I made these on Friday and served them on Sunday. They were dynamite. My brother ate almost the whole jar and couldn't stop raving about them. I like rave reviews, I must admit. These are going to be a summer time fridge staple for me now. Would be awesome to serve with cheese and crackers or in a chilled pasta salad as well.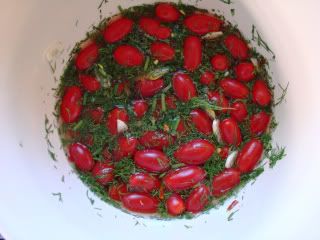 SPINACH AND FETA HUMMUS
(found on What's Gaby Cooking?)
2 cans chickpeas, drained and rinsed
1 ½ cups fresh spinach
8 oz. feta cheese
Juice from ½ a lemon
1/3 cup (plus) olive oil
2 cloves garlic
2 tbs. crushed red pepper (or Siracha)
salt, pepper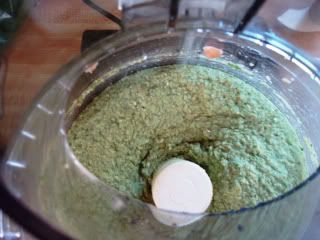 Combine chickpeas, feta, spinach and garlic in food processor, add lemon juice, start whizzing. Drizzle in olive oil, keep whizzing. Due to the large volume of stuff in your Cuisinart, it's going to take a little time to make headway, but trust that eventually the solids will succumb to the drag of the giant Cuisinart death blades and hummus will result. A couple notes about what I did here. First, I definitely used much more than 1/3 cup olive oil, because this seemed like such a solid mass of chickpeas/feta/spinach. This may or may not have been due to the fact that I (naturally) measured nothing and just jammed it all in my Cuis' and started pulsing away. But truthfully, I think that this recipe needs more olive oil not just because its main ingredients are cumbersome to begin with, but also because spinach has a semi-bitter taste and feta is a tangy, salty cheese, and the roundness of a nice olive oil serves to balance this out.
Also, though the original recipe called for crushed red pepper, I did not have enough on hand to satisfy the obligations to both this recipe and the pickled cherry tomatoes, so I used a healthy squirt of Siracha- the ubiquitous Thai chili sauce that is so popular amongst foodies that it had its own spread of recipes dedicated to it in one of last year's Bon Appétit. Siracha is great because it's got a great heat to it, but it's vinegar-y enough that it's very palatable. I figured "crushed red pepper" could mean "red chili pepper sauce" in this instance; and fortunately, it worked out. I wasn't super jazzed about this hummus straight out of the fridge, for one the addition of feta cheese and so much oil meant that cold, it was quite solid. However, as it sat out at room temperature for a while the taste improved. I wouldn't jump at the chance to make it again but people seemed to like it quite a bit. As I'm rethinking it now I bet it would make an amazing baked hummus*, maybe with some mild mozzarella cheese added for good measure. But that's for another day, certainly not today, what with the heat wave and all. Blech. Just the idea of turning the oven on makes me need to take another trip to the freezer for ice.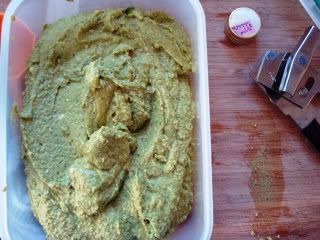 *define "complain." If it involves whining and whimpering and shopping around to various outlet stores for air conditioners then yeah, I might. lil bit.
**Did I just invent that? I call dibs! Baked Hummus: copyright Jess Pithie 2010. Boo yah. I'll take my payment in the form of one million ten dollar bills. Because tens are the forgotten son of our native currency, don't you think?