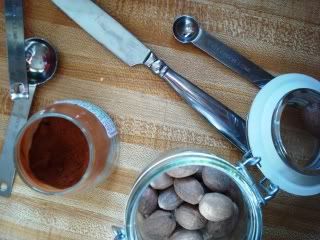 It must be the holidays because I'm writing this from my kitchen table, where I can hear the jingle jangle of two mental cats slowly dismantling my tree and eating all of my favorite ornaments. Yes, it's that magical time of year where we increase our sugar intake six fold and rediscover the sheer joy of weekday morning hangovers. What better drink to mark this magical season than a beverage made of whole eggs and milk (and sometimes bourbon)? Eggnog is kind of messed up if you think about it. While I love the flavor of nog I can only drink about a half cup serving of it before I get short of breath.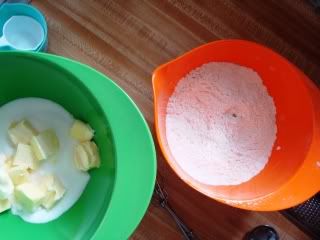 So what I like to do with eggnog is drink just a tiny bit of it, but use the rest to bake with. Last year I whipped up an eggnog bread pudding with the last of my nog and it was amazing. These cookies are this year's addition to my "Baking with Nog" series…they are a bit "rustic" looking (a/k/a lumpy and a little ugly) but I have to tell you, they taste delicious. Just like eggnog, only with the crumble of a cookie. You can't beat that.
EGGNOG COOKIES
(found on allrecipes.com)
1 ¼ cups white sugar
¾ cup butter, softened at room temp.
½ cup eggnog
1 teaspoon vanilla extract
2 egg yolks
½ teaspoon ground nutmeg (plus a little more for sprinkling)
2 ¼ cups all-purpose flour
1 teaspoon baking powder
½ teaspoon ground cinnamon
Look how pretty the inside of nutmeg is. Like a fine wood grain:
Preheat oven to 300 degrees (my oven runs low, so I found 325 was a much better temp). Combine flour, baking powder, cinnamon and nutmeg in a medium sized bowl. Cream sugar and butter until light and fluffy. Add eggnog, vanilla, and egg yolks; beat at medium speed with mixer until smooth. Incorporate flour mixture in batches until just combined. Do not over mix. Drop the dough by rounded teaspoons onto a cookie sheet lined with parchment paper or a silpat liner and sprinkle a touch more nutmeg over.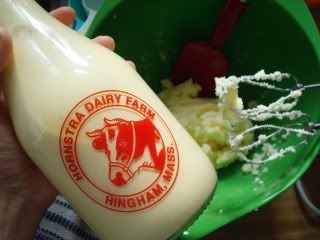 Bake 20-23 minutes until the bottoms turn light brown (the cookies will still be quite pale). Remove from oven and let cool.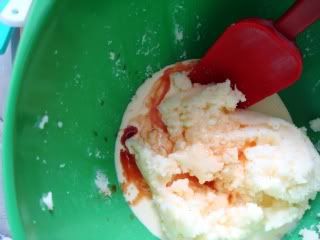 Store in an airtight container. These will keep for several days and in fact, they tasted much better two days after they were made.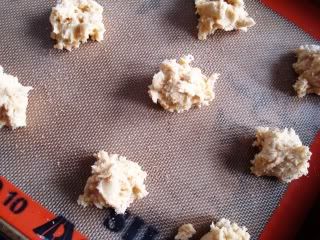 I am spending the remainder of my day working on some edible gifts. If you have the time, I think including a couple homemade treats at Christmas is always nice. Here's some inspiration for simple homemade edibles from Porky's past:
Got someone who likes pickled anything? Whip them up a jar of these
easy pickled red onions
, hot and spicy
pickled jalapenos
or straight up
pickles
.
Giving a gift to your favorite lovable boozebag? They'll love my
Cranberry Moonshine
. It's perfect to drizzle into a glass of bubbly or spoon over vanilla ice cream for an Adult Sundae.
Sweet tooth? Last year's
Almond Joy Balls
were super delicious and shockingly pain free for my first foray into making candy.